PatioOur New Outdoor Dining Area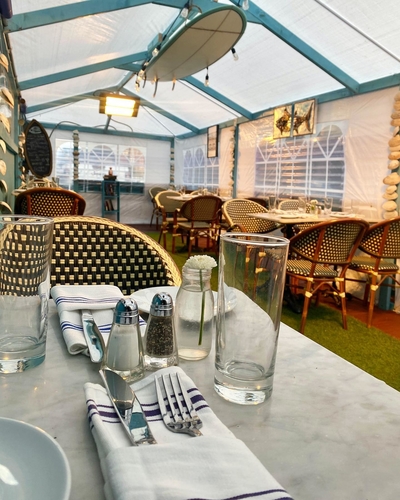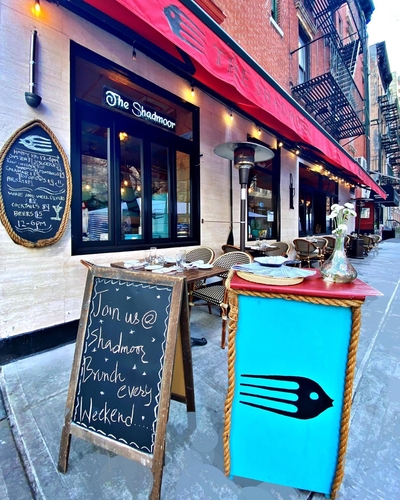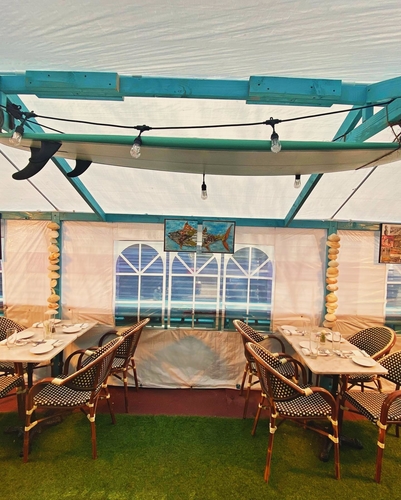 Covid-19Health & Safety Protocol
The health and safety of our customers, employees and vendors has always been critically important to The Shadmoor. The COVID-19 pandemic has escalated focus on our practices to ensure the health and safety. We take the responsibility of reopening seriously and are operatign our restaurant with the best practices for health, safety and sanitation.
Below are the standards and protocols we have implemented at The Shadmoor, in accordance with relevant CDC and government guidelines:
Tables available for customers will be spaced six feet apart to facilitate social distancing.
Our staff is required to wear clean face masks at all times. We kindly ask our customers to wear masks as they are entering and moving about our restaurants. We will gladly provide customers a face mask upon entering the restaurant if they are not already wearing one.
Hand sanitizer will be provided at various areas of the restaurant for both our employees and customers.
We will take additional time before and after each service and use to clean and disinfect commonly touched surfaces like tables, countertops, chairs, and doors with EPA-registered disinfectants all while limiting interference with the dining experience of others.
We will be cleaning and disinfecting all restrooms throughout service.
We are doing all we can to ensure the health and safety of our employees, including but not limited to:
Taking temperature of our staff upon arrival at the restaurant.
Logging entry and exit times for contact tracing purposes.
Requiring proper and frequent hand washing.
Requiring the use of face masks and gloves at all times.
Facilitating a work environment where our employees, can operate at a safe distance from one another.
We look forward to seeing you at The Shadmoor!
AboutShadmoor Brings Montauk to Manhattan
The Shadmoor Seafood Restaurant Cocktail Bar offers top quality seasonal seafood, fish and meat served with the best, regional produce available.
The distance between Montauk and Sutton Place has just shrank with the welcome introduction of The Shadmoor into the Sutton Place community with its exquisite seafood menu, signature cocktails and welcoming conviviality.
Custom Giftcards at the Shadmoor!
We are offering custom Gift Cards and Loyalty Card Programs through Swipeit. Online gift cards are an easy and convenient way to give a gift to your loved ones.
Gift Cards
Shadmoor Delivers!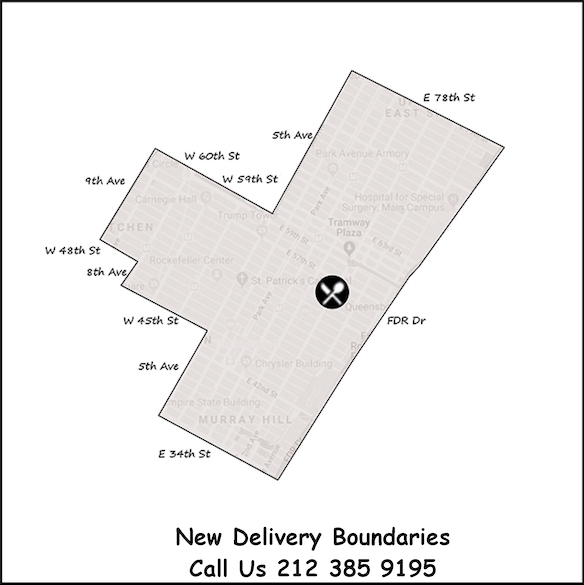 Order Delivery Here

-->